Moonima Lounge - Domestic Terminal, Male International Airport
moonimaa lounge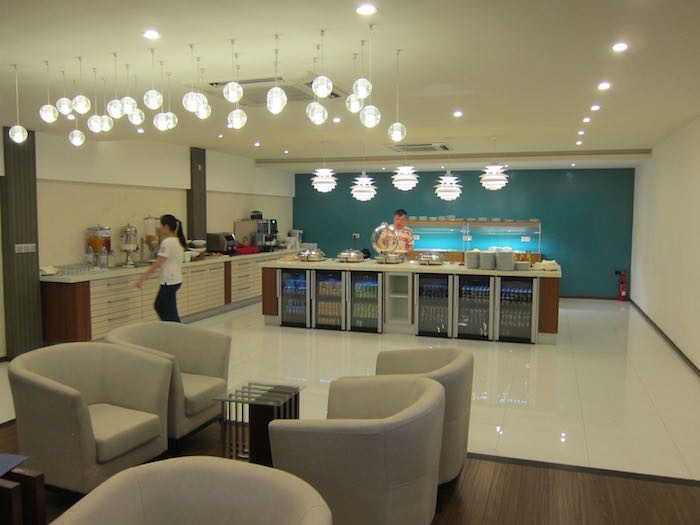 moonimaa lounge4.jpg
moonimaa lounge.jpg
moonimaa lounge3.jpg
moonimaa lounge2.jpg
Terminal Domestic Departure Terminal
Lounge Moonimaa Lounge
Location Landside - the lounge is located outside and to the right of the main entrance to the terminal building, before Check-in and Security Control.
Hours Lounge opening hour
departure (approx. 05:30) and closes after the last scheduled departure (approx. 00:30).
Conditions Domestic flights only - Maximum 3 hour stay - Children under 3 years are admitted free - Dress code applicable - Spa facilities are available subject to availability and payment - Non-smoking.
Facilities
Air Conditioning
Disabled Access
Fax Machine
Flight Information
Internet Access
Newspapers/Magazines
Refreshments
Showers
Telephones
Television
WiFi
Price per person USD35/-